We are a multidisciplinary team of architects and professionals founded in 1978 by Luis Alonso and Sergi Balaguer. We provide a flexible, specialised architectural service throughout the world from our offices in Barcelona, Madrid and Santiago de Chile. We believe in consistent, quality architecture based on the criteria of functionality, adaptability and timelessness.
We are a studio open to partnerships and projects of a varied nature, which is why our extensive production displays a great diversity of types and scales. We understand our work as a commitment to our clients: clients are our focus and we accompany them in all phases of the process, from initial ideas to beyond the final work.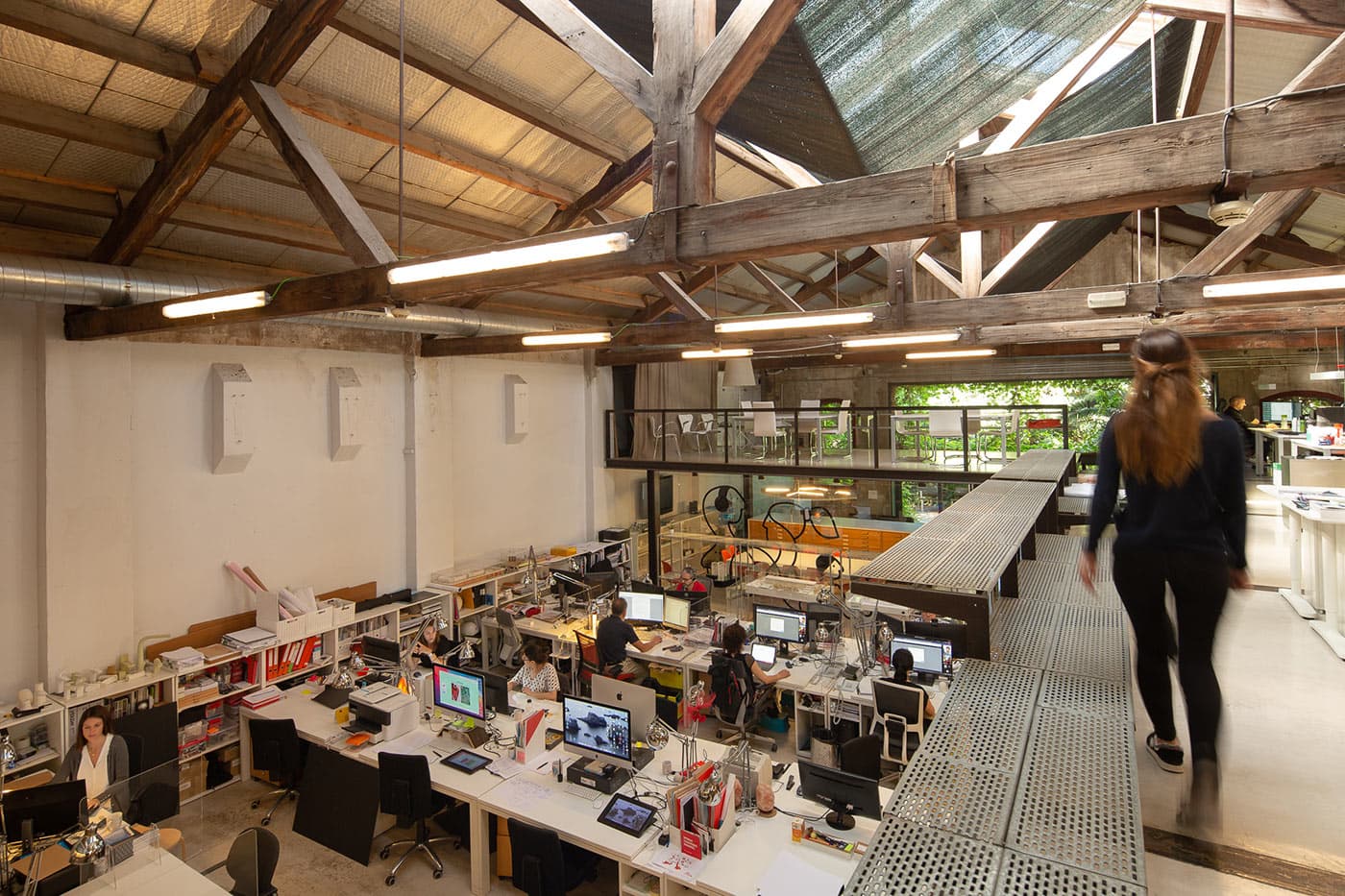 "Hello". First we say hello, then we introduce ourselves.
Because when we claim that we are an open studio, we do so for several reasons.
We are an open studio because we attach importance to being receptive to everything that surrounds us. To people, facts and concepts. To the society to which we belong. To context. We believe that this makes us better as people and as professionals.
This is why we attach so much importance on partnerships, for they help us to share ideas and make processes more rewarding. And because the best results arise from mutual trust with our clients and partners.
To be open is to say "Yes" to any challenge. Because this is the attitude that leads us towards innovation. And because we know that we can do anything when we have a broad perspective and a great capacity to adapt to moments and contexts.
But beyond words, there are deeds. That is why to speak of openness is also to open the door to our studio, literally. To clients, partners and all who share our passion for architecture.
Welcome.
"To be open is to open up a new world of possibilities".
We are among those who believe that relationships must be nurtured to make them grow healthy and strong. We believe that the best projects originate from trust.
We are You / We are the Client
This means that we like to listen, to understand and to think as our clients do. And to accompany them in all phases of the process, from initial ideas to the final work.
"Team" is often used to refer to the group of professionals that make up a studio. But team for us transcends our studio to become the sum of it and our client. In order to forge a connection that makes all decisions progress in the same direction.
"First, listen and understand".
Like a silent, constant force. Something inherent in everything we do.
We believe that professionalism is something that is implicit in our nature and has defined ABAA from the outset.
We understand professionalism as a commitment to our work, as well as to our clients and projects. We believe in the principles of responsibility and consistency with the client's surroundings, context, function and needs.
And perhaps professionalism translates into a certain timelessness because of this, into projects that remain in time beyond trends and tendencies.
"How you do anything is how you do everything".
We are a solid, stable team in which supposedly opposing concepts harmoniously converge.
We are Tradition and Innovation
Like the tradition and recognition of a history that spans more than 40 years, with the innovative character of our studio.
We are Heterogeneous and Homogeneous
Like the mix of talents and profiles in a multidisciplinary team united by a point of view.
"Enthusiasm and knowledge, emotion and reason, ease and rigour".